Maryelle St. Clare – founder, photographer, editor
Although I had been long interested in photography and had been doing casual studio work for some years prior, I started shooting shows in 2008 after coming into a free front-row ticket to The Pogues and wondering how this girl I saw in the aisle had received permission to bring in a DSLR. So I started researching how one gets media credentials, sent out some requests, got a lot of "NO" responses or no answer at all, and got a few lucky breaks from some very big bands who obviously had me confused with someone important. I didn't even have a real website at the time, but after getting some surprising "yes" replies, and not finding a suitable outlet, I started a little webzine called "Meow House Media" specializing in high-quality photography and writing. I wanted to make people feel they were really there, both by seeing the photos and by reading about the show. I changed the site name and design in 2015 to 10 Wire Up and so here we are. Besides music, I work in the film and TV industry in the Art and Camera departments, and freelance as a retoucher and designer. You can see some of my other music work at maryelle-stclare.com/music. Questions? Email me@10wireup.com or find me on Facebook, Facebook page, Instagram, or Twitter.
---
Dave Burke – contributing photographer and writer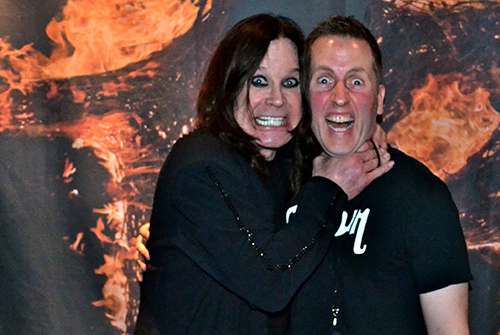 "I'm obsessed with music – it's a huge part of who I am. Some of my earliest memories are of my parents' records. In addition to music, the best bands always had great imagery to go with it. It's the combination of those that led me to concert photography. "My goal is to not only bring myself closer to the music I love but to share it and hopefully inspire others the way I've been inspired."
---
Taso Hountas – contributing photographer
"Hi, I am Taso Hountas, a New York City-based music photographer. One of the reasons I love music photography is the challenging conditions, fast-paced environment, and the limited time I have to create compelling images. No two shows are alike and each comes with its own set of challenges to overcome. My images have been published in local, national, and international magazines. If you would like to see more of my work, you can view my portfolio at tasohountas.com."
---
Michael Kravetsky – contributing photographer, writer, and videographer
Michael Kravetsky is our newest contributor! He works in music and commercial photography and graphic design. His other work can be found at www.watermrkstudios.com and on on Instagram, @watermrk. Bio forthcoming.