Sigur Rós at Radio City Music Hall, New York City, 10/5/16
Sigur Rós made their triumphant return to a sold out Radio City Music Hall last night (for the first time since 2003), bringing some new arrangements and interpretations of their classic songs spanning seven studio albums.
Photo gallery below.
The trio was on fire last night, with Jónsi filling Radio City Music Hall with his unique vocals and trademark "cello bow" guitar-playing techniques. There were only three musicians on the stage performing at times, so it was quiet enough to hear a pin drop. Even with only three performers they still brought the big sound they usually have when carrying a full band and string section.
This was my seventh time seeing Sigur Rós and they never disappoint with all the energy and talent they bring to the stage at each performance. I was lucky enough to be given a copy of the official setlist (below and in gallery).
You can see Sigur Rós this week at The Kings Theatre Brooklyn, NY (October 6 and 7) or one of their additional tour dates in the US through October 16; see schedule at http://sigur-ros.co.uk/tour.
Sigur Rós is: Jón Þór "Jónsi" Birgisson (guitar & vocals), Orri Páll Dýrason (drums), Georg "Goggi" Hólm (bass and keyboards, glockenspiel, percussion).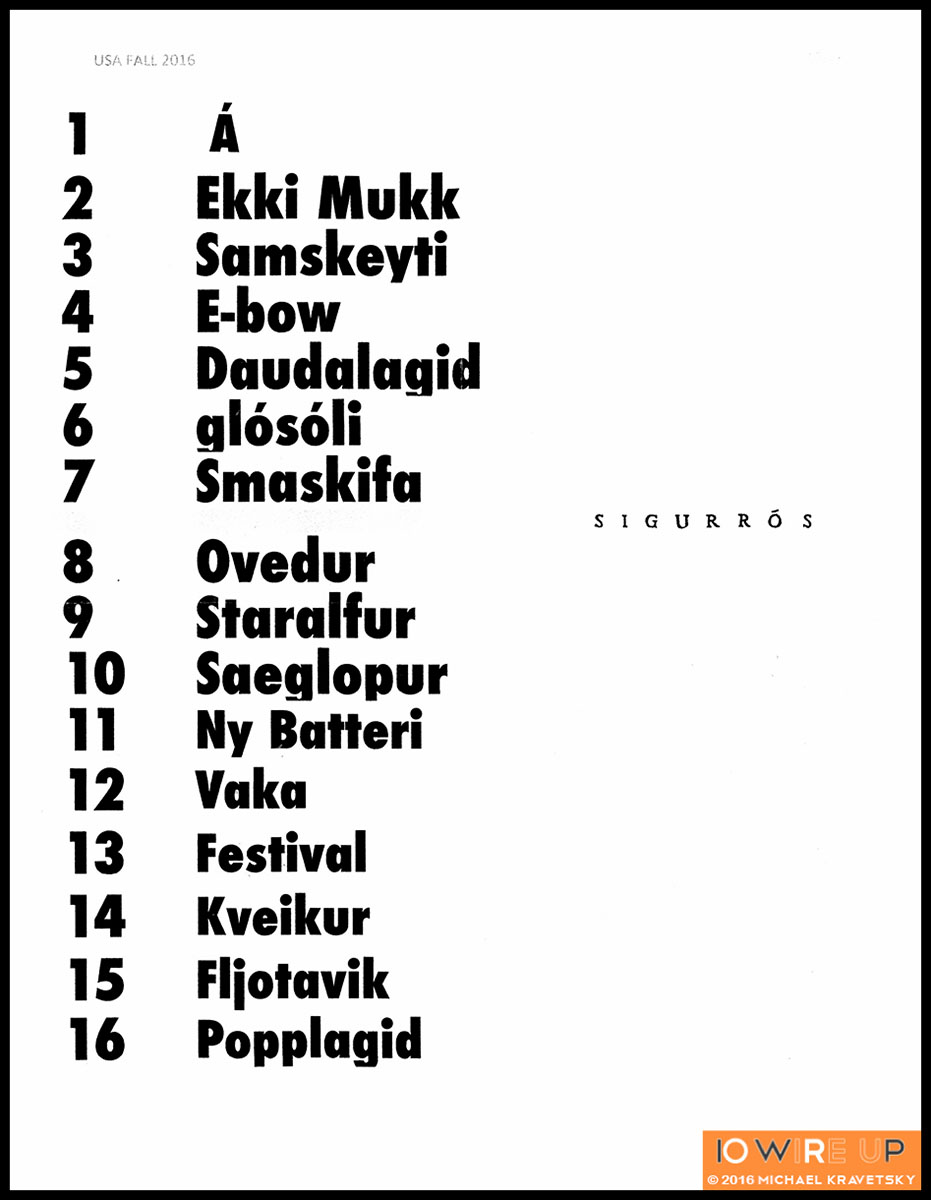 For those who collect gig posters: Dan MacAdam created this amazing poster for the three New York City performances. He has been combining his photography, silkscreen printing, and design in Chicago since 1996, operating under the alias Crosshair. His prints frequently present man-made structures in contrast or consonance with their landscapes, in decay or in defiance of disintegration. Get this poster and see more work at http://crosshair.bigcartel.com.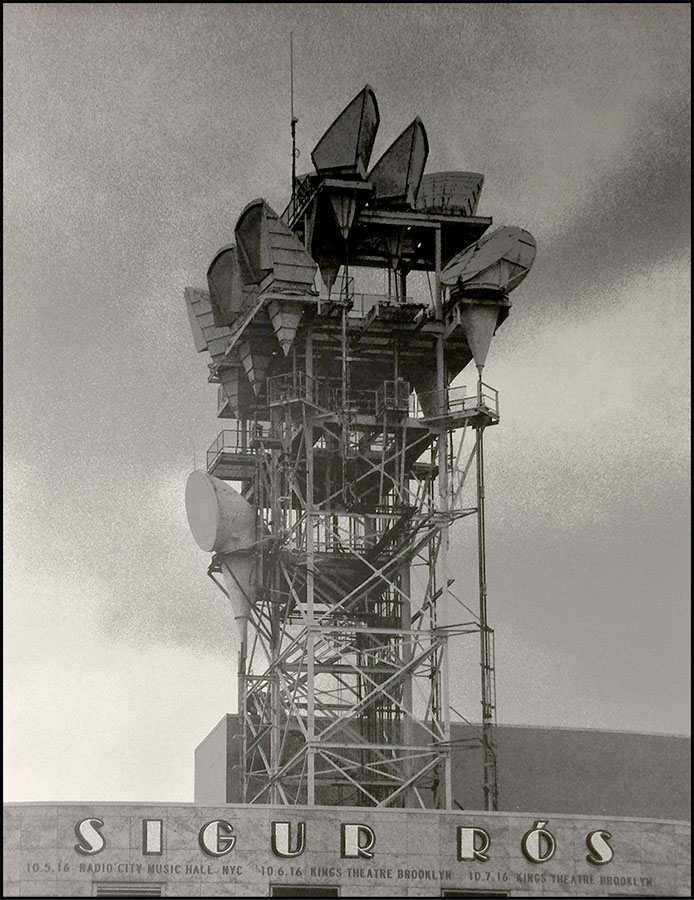 ---
Photos and article by Michael Kravetsky for 10 Wire Up. He can be reached at www.watermrkstudios.com; or on Instagram @watermrk.